O nas
Jan 17, 2017
New Terminal Krakow
---
For passengers using Kraków Airport the second stage of investment in the expansion and modernization of the terminal has been completed. This phase included the construction of a fragment of the building, combining the old and new buildings, and the rebuilding of the former baggage claim area. There you can also find a new check-in.
Kategoria: Informacje ogólne
Napisał: Mariusz
Passengers can enjoy 28 new check-in desks, located near the security check points.
A dedicated part of the terminal is also an additional security check-point, 3 additional lounges (gates) and an additional carousel in the baggage reclaim hall.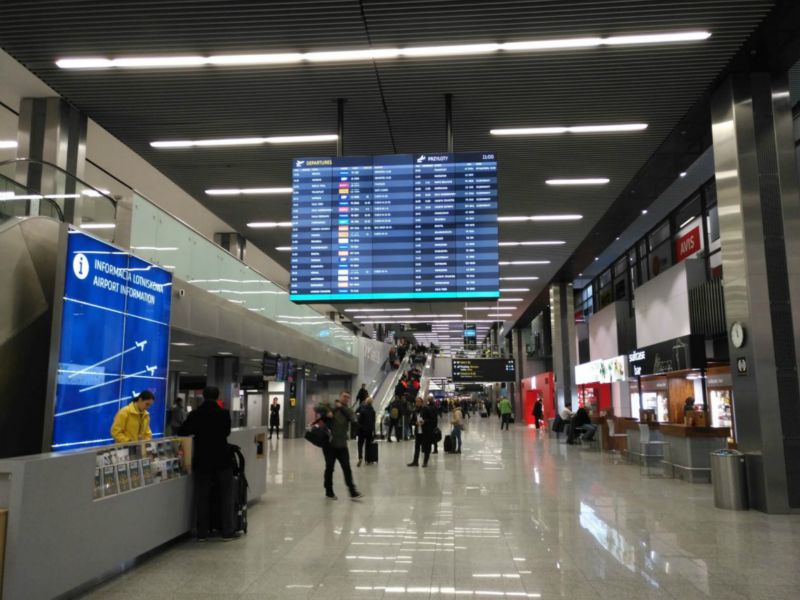 The third and last phase of construction involves the modernization of the current check-in hall. There will be placed further the check-in desks. In addition, part of this will be a VIP lounge, as well as an observation deck. Ultimately, the two parts of the terminal will be combined to make one larger area. Completion of all work is planned for the fourth quarter of 2016. It is planned that in the end, the terminal will operate 18 gates, 46 check-ins, 5 sleeves and 6 baggage carousels. All the work concerning the IT infrastructure has been carried out by GMT.
---